BEST DIPLOMA OF SCREEN AND MEDIA MAKEUP COURSE IN AUSTRALIA
BE CREATIVE. BE DIFFERENT. BE YOU
Whatever your Makeup passion is - Film, TV, Fashion, Photographic, Catwalk, SPFX, Bridal, Stage, Theatre, Body Painting or Airbrush, the Academy Makeup is your first choice.
Achieve your goals, become a qualified Makeup Artist and enter the exciting world of professional Makeup Artistry.
We're inclusive, diverse, responsible, respectful, authentic & creative.  We're the same, but different and we hope you are too! Come join us!
Melbourne, June 7, 2022 Tuesday, Wednesday, Thursday, 9am – 5pm.
Sydney, August 10, 2022 Wednesday, Thursday, Friday 9am – 5pm..
Brisbane, June 7, 2022 Tuesday, Wednesday, Thursday 9am – 5pm..

June 2022
Fee For Service
$15,950
Upfront Payment
10% off the total tuition fee
Total: $14,310 (payable 7 days before course commencement)
All June 2022 students receive free Makeup Kit & Brushes, value $1,833. All other products and equipment available to use in class.
Payment Plan, 20 Fortnightly payments
Deposit $1,500 Non-Refundable (payable on Enrolment)
Balance of Fees $14,450, fortnightly payments of $722.50 x 20
VET Student Loan
No upfront payment or deposit required.  $15,950 is funded via VET Student loans. See above and also https://makeuptraining.com.au/pages/vet-student-loans  for more detail
Scholarship Award *Creative application required
Course Fee $10,000
Deposit $1,500 Non-Refundable (payable on Enrolment)
Balance of Fees $8,500, fortnightly payments of $425 x 20
Study Loans
Study Loans offer loan terms from 6 - 48 months, loan amounts from $2,001 - $15,000 and repayment options of weekly, fortnight or monthly. The link below outlines Study Loans eligibility requirements and has a loan calculator to help you forecast what your repayments might look like (ensure you scroll down towards the bottom to find it!).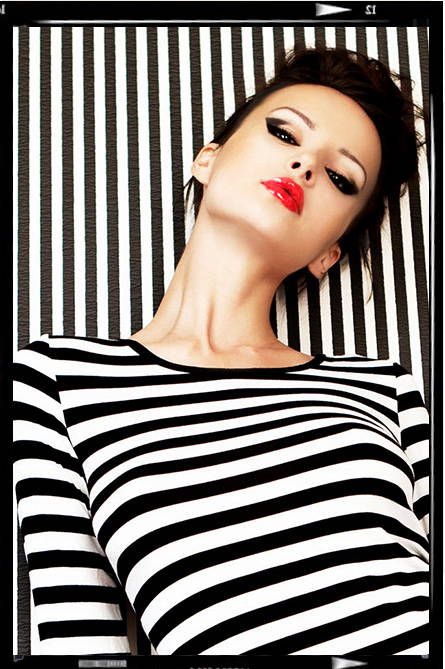 WHY STUDY A DIPLOMA ?
WHILE SO MANY ARTISTS ARRIVE AT THEIR DESTINATION BY CHANCE, GIFT, OR PASSION, ALL NEED TO BE FINE-TUNED WITH FORMAL EDUCATION. A DIPLOMA HELPS YOU INCREASE YOUR CONFIDENCE AS AN ARTIST - SOMETIMES THAT LACK OF CONFIDENCE CAN BE THE ONE THING HOLDING YOU BACK FROM ACHIEVING GREAT THINGS. DIPLOMA TRAINING WILL MAKE YOU A BETTER, MORE KNOWLEDGEABLE ARTIST. THIS PREPARES YOU FOR YOUR CAREER AHEAD IN A VERY POSITIVE WAY.
DIPLOMA SUBJECTS
COLOUR THEORY – SKIN ANALYSIS – CONCEPT CHART DESIGN – MOOD BOARD DESIGN – WHS & HYGIENE - SHIMMERS & PIGMENTS – HALO EYE – ADVANCED EYE TECHNIQUES – PERFECTING EYELINER – FOUNDATIONS & CONCEALING - CORRECTIVE MAKEUP – BRIDAL TRENDS – B&W AND COLOUR PHOTO – MATURE AGE MAKEUP - TATTOO CONCEALING - EDITORIAL MAKEUP – MAKEUP FOR RUNWAY – MALE GROOMING - LIAISING WITH CLIENTS – WORKING WITH MODELS – STAYING CREATIVE – EDITORIAL HAIR STYLING – AIRBRUSH MAKEUP - CELEBRITY MAKEUP – CAREERS IN MAKEUP – CORPORATE MAKEUP – FACE PAINTING & FANTASY MAKEUP – WORKING WITH SCRIPTS - CHARACTER CREATION - THEATRE – BROW BLOCKING – DRAG – EDWARDIAN & VICTORIAN MAKEUP - PERIOD MAKEUP & HAIR (1920'S TO 90'S)– DIGITAL TRENDS – CREATIVE WORKSHOPS – SPFX – 3D PAINTING & SCULPTING – SCARS & STITCHES – BURNS & BRUISES - PROSTHETICS – BALD CAP – AGEING – TEETH STAINING

A VET Student loan is a Commonwealth Government program, which allows eligible students to study a Diploma now, and repay their tuition fees at a later date. Your tuition fees are repaid through the Australian tax system, once your income reaches a certain threshold. There is a loan fee and your loan remains a person debt until it's repaid.
To be eligible, you must either:
be an Australian citizen, or

hold an eligible permanent humanitarian visa and usually reside in Australia, or

be a New Zealand citizen on Special Category Visa (SCV subclass 444) who meets the long term residency requirements.*
* Holders of other permanent visas and temporary visas are NOT eligible for a VET Student Loan
You must also:
have a tax file number (TFN) or be applying for one. The personal details of your TFN with the ATO, must match the personal details you have provided to the Academy of Makeup, for example your name and date of birth

have a Unique Student Identifier (USI)

intend to undertake your course primarily in Australia

meet the academic suitability requirements of the VET Student Loans Student Entry Procedure (that is, assessed as academically suitable to undertake a high level vocational qualification)

have a Commonwealth Higher Education Student Support Number (CHESSN)

not have exceeded your lifetime Commonwealth student loan limit, which is set each year by the Commonwealth

have read the VET Student Loans information booklet.
have given any requested documentation to the Academy of Makeup and submitted the electronic Commonwealth Assistance Form (eCAF) online by the first census day no less than two business days after enrolling

comply with ongoing Commonwealth engagement and progression requests to log on to complete their online student engagement form to confirm that you are a genuine student, continuing to study and the progress in your course. You will get these requests two or three times a year, depending on how long your course is. If you do not complete the form and survey within the required time, you may be ineligible to continue accessing VET Student Loans to pay for the remainder of your course tuition fees.

Lifetime Loan Limit
The lifetime loan limit is the total amount you can incur in your lifetime under any Commonwealth HELP student loan scheme – whether it is Higher Education FEE-HELP, VET FEE-HELP or a VET Student Loan. It is indexed each year, in line with the Consumer Price Index (CPI).  Students can view their loan obligations by logging into myHELPbalance on the Study Assist website. You will need your Commonwealth Higher Education Student Support Number (CHESSN) to log in.
Renewable HELP Balance
Your HELP balance is renewable. Any compulsory or voluntary repayments starting from the 2019-20 income year will top up your HELP balance. These repayments will be applied to your HELP balance from 1 July 2020 onwards, after you have submitted your tax return to the ATO. Repayments can be re-borrowed in the future, up to the current HELP loan limit.
What is a Unique Student Identifier (USI)?
The Commonwealth requires all students studying in a nationally recognised training course to have a USI. If you already have one, please ensure you use this same USI whenever you enrol for any training. If you don't have a USI, go to https://www.usi.gov.au/ to register before you apply to enrol, or you can apply as part of your enrolment.
What is a Commonwealth Higher Education Student Support Number (CHESSN)?
A CHESSN is allocated to all students when they first access a Commonwealth loan. Any Commonwealth student loan you take is recorded against your CHESSN. If you already have a CHESSN, please supply that number. Otherwise, the Academy of Makeup will provide you with one during your application process.
New Zealand Citizens
The residency requirements for New Zealand citizens on a Special Category Visa are:
You first began living in Australia at least 10 years before applying for a loan, and at that time, were a child under 18 years of age and did not have a spouse or de-facto partner; and

You have been in Australia for at least eight of the 10 years immediately prior to applying and at least 18 months of the last two years.
You will need to provide evidence of your eligibility to the Academy of Makeup before requesting a VET Student Loan.
For more information,
https://makeuptraining.com.au/pages/vet-student-loans
To guarantee the best quality learning experience, we cap our Diploma classes, and positions are limited.
To express your interest in Enrolling, please complete our Application Form. It's quick, easy, and doesn't oblige you to continue if you change your mind.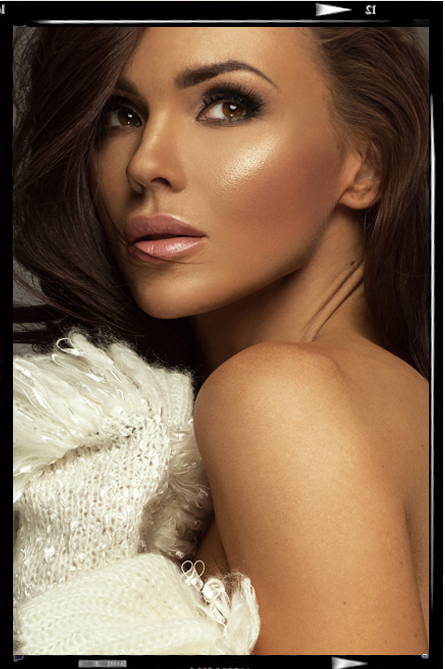 CUA51020 - Diploma of Screen and Media
CUAIND412 Provide freelance services
What's life as a freelance makeup artist really like? How do you stay motivated while pursuing work opportunities? Acquire the skills needed to promote your work to a range of clientele, manage your finances and undertake strategic planning for your business.
CUAIND512 Enhance professional practice using creative arts industry knowledge
Learn how to maintain and monitor your own creative work. By applying industry knowledge taught to you in this unit, you will be able to complete research-based work activities and interact with others in a professional and timely manner.
CUAPPR411 Realise a creative project
This unit provides you with the creative freedom to experiment with a number of ideas and techniques in order to find your own unique style and voice. You will have the opportunity to plan and implement a creative makeup project of your choosing.
CUAPPR515 Establish and maintain safe creative practice
This unit will provide you with a thorough understanding of the health and safety requirements of the beauty industry. Learn how to identify hazards, manage risks and enhance the safety of your own practice, as well as ensuring the safety of those around you.
CUAMUP411 Design, apply and remove make-up
This unit teaches you the fundamentals of makeup design, including how to consult with clients, analyse face shapes, skin types and colour undertones. Learn how to apply a number of beauty makeup techniques - from naturally understated through to big, bold and colourful.
CUAMUP412 Maintain make-up and hair continuity
This unit will grant you the skills needed to work across film, TV, theatre and photographic productions. Learn how to interpret and analyse scripts, create a range of complex characters and apply hair and makeup services to performers.
CUAMUP413 Style hair for productions
From pony tails, through to top-knots and twists (and everything in between), learn how to create a variety of hair styles for events, film, TV, theatre, photographic and live performances. Gain the skills and knowledge required to work with a range of styling tools and products, as well as diverse clientele.
CUAMUP512 Design and apply specialised make-up
Hone your skills and knowledge as a makeup artist in order to work across the film, TV, commercial, photographic and live entertainment industries. Learn how to interpret complex design briefs, generate design ideas and provide specialised makeup services.
CUAMUP513 Design and apply special make-up effects
Ever wondered how film and TV productions are able to make their special effects look so realistic? This unit will teach you how to create sophisticated special effects and apply prosthetics for the screen and entertainment industries. Learn how to work independently or as part of a team on large scale productions.
SHBHDES004 Create classic long hair up-styles
This unit provides you with the confidence to consult with range of hair styling clientele, including an analysis of hair and facial characteristics. By the end of this topic, you will have the skills needed to design and complete a range of complimentary up-styles for long hair.
CUAPPR415   Develop and discuss ideas for own creative work
This unit will allow you the skills and knowledge required to participate in discussions with others regarding your own creative practice. As well, enabling you to formulate a number of creative design solutions.
CUAPPR512   Develop sustainability of own professional practice
So you've had the idea…but how do you turn your creative vision into a reality? This unit explores real life scenarios in order to ensure that you are able to establish and meet professional goals and maintain a healthy and sustainable career as a makeup artist.
CUARES412   Conduct research
How do makeup artists interpret a design brief and where do they source their information from? This unit will prepare you for life as a working makeup artist, enabling you to research and present on a number of creative topics.
SHBBMUP005 Apply Airbrush Makeup
Learn the latest in airbrushing techniques, products, tools and equipment. This unit will take you through the application of airbrush makeup for the face and body – from beauty through to body art, special effects and beyond.
SHBBMUP003 Design and apply makeup for photography
What's life like as a working makeup artist in a studio environment? This unit offers an overview of how to apply makeup for a range of different lighting scenarios, as well as how to design and apply photographic makeup in response to a client or stylist's creative brief.
CAREER OUTCOMES
We have taught around 7000 students, many of whom have graduated as successful Australian Makeup Artists, working here in Australia, as well as internationally.
The Diploma of Screen & Media could lead you into number of makeup careers, including:
Special effects makeup

Professional makeup artist

Film, TV and stage makeup

Retail makeup artist

Salon/Spa makeup artist

Sales representative for beauty brand

Freelance makeup artist

Bridal makeup artist

Prosthetic artist

Editorial makeup artist

Face/body painter

Social media influencer

Educator
Our top reasons for why it's a perfect career path are:
Flexible hours

Abundant opportunities to be creative

Interaction with interesting people

Great discounts on makeup supplies

Opportunities to travel

Impacting people
Skills you're going to need:
Creativity and artistic abilities

A keen eye for details

Fluent communication skills

Good colour perception

Ability to work for long hours and during odd hours

Customer service skills

Business sense

Easy-going personality

Time management
AOM TV is like having a front row seat in our makeup classes! It's designed to provide an added level of learning for our students, to really boost and develop their skills to the very highest level.
With over 120 amazing makeup demonstrations, the AOM TV video library is continually growing.
We film AOM TV in crystal clear, 4K, ultra Hi-Definition, so you get to see everything just perfectly. Our training team presents each makeup technique in a clear and easy to understand way, just like it is in class.
AOM TV does not replace our face-to-face classroom teaching. It is considered a supplement to it, and is most certainly a huge advantage to our students, allowing them unlimited viewing any time they want.  
We encourage all our students to view a session on AOM TV before coming into class. This prepares them for that particular day's is class, allowing them to arrive pre-prepared, armed with the knowledge needed to get a head start on that day's technique.

We asked our students to comment on their experience at the Academy. Listen to what they say...
Q AND A WITH OUR STUDENTS

At the Academy of Makeup we celebrate an inclusive, diverse, responsible, respectful, authentic & creative culture. We warmly welcome students from all walks of life, all backgrounds, cultures, religions, ages, genders, and nationalities.  Being in a creative industry, we value the differences that everyone brings to the classroom because our best collaborations come from differences, not from similarities.
We're the same, but different and we hope you are too!
We are renowned for being a strongly inclusive and supportive makeup college.
In the words of Jesse Jackson, "When everyone is included, everyone wins."  When you join the Academy of Makeup, you become one of us and we value your contribution to the world of Makeup Artistry.
In the spirit of reconciliation the Academy of Makeup acknowledges the Traditional Custodians of country throughout Australia and their connections to land, sea and community. We pay our respect to their elders past and present and extend that respect to all Aboriginal and Torres Strait Islander peoples today.
Makeup topics you will learn include all of these, plus many more!