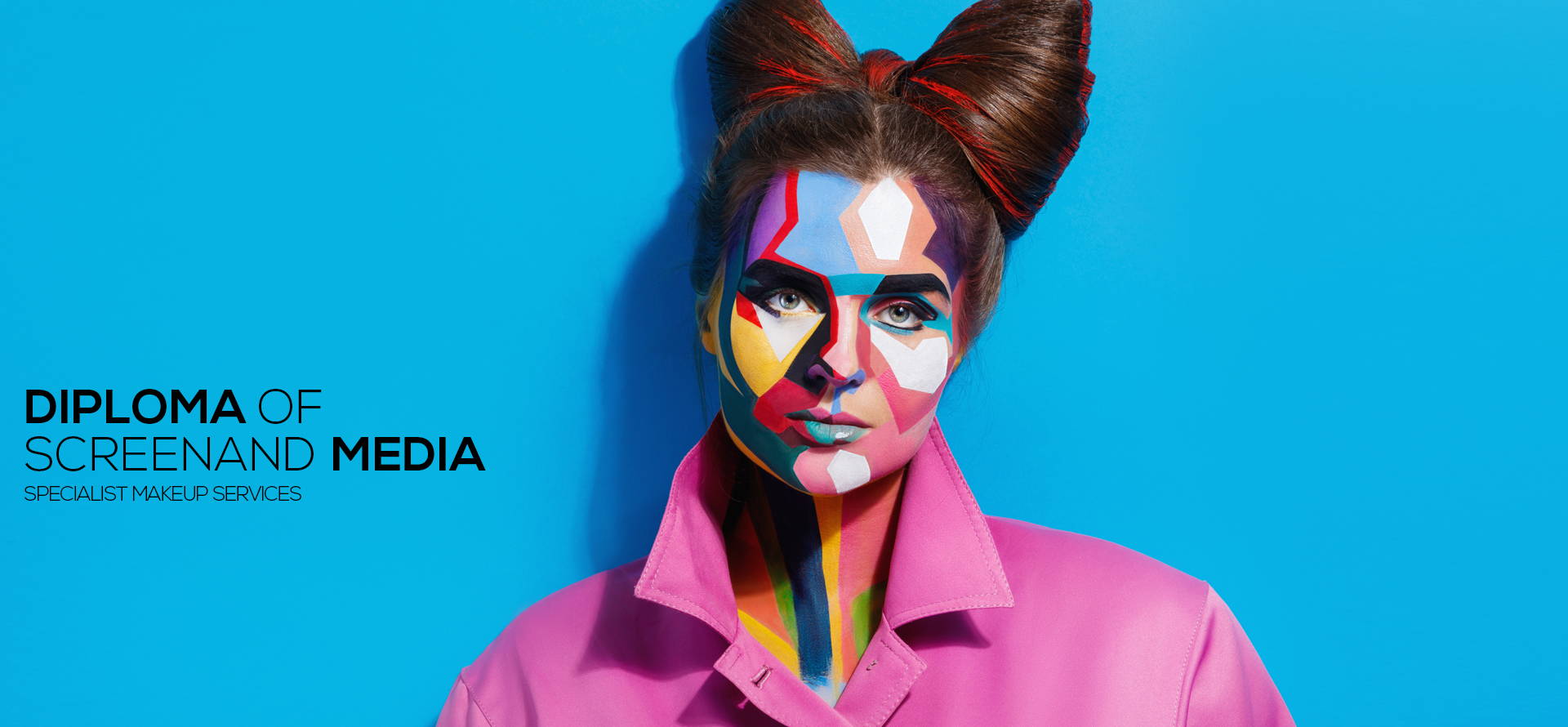 DIPLOMA OF SCREEN AND MEDIA (SPECIALIST MAKEUP SERVICES) CUA51015
We are now enrolling for Diploma, starting on March 30, 2020.  
Melbourne Full Time (Monday, Tuesday + Wednesday) - start date March 30, 2020.
Sydney Full Time (Wednesday, Thursday + Friday) start date July 29, 2020.
Brisbane Full Time (Monday, Tuesday + Wednesday) - start date March 30, 2020.
Due to the limited number of seats available the Academy of Makeup will enroll each student on a first come first serve basis.
To start the enrollment process you need to fill in the Student Application Form click this link (Student Application Form).
Qualification Description
This qualification reflects the role of individuals who possess a sound theoretical knowledge base and who use a range of specialised, technical or managerial competencies to plan, carry out and evaluate the work of self and/or team in the film, television, radio and interactive media industries.
At the Academy of Makeup, we deliver this exciting course on a face-to-face basis, covering everything from the fundamentals of makeup design and application, through to beauty makeup, hair styling, theatrical/stage, airbrush, film, fashion and photography, complex SPFX creations and everything else in between.
The Diploma of Screen and Media is designed to provide graduates with a well rounded, job ready outlook and skill set. When you leave the Academy of Makeup, you'll have the skills and experience suitable for work in any area in the beauty industry and a successful career as a Makeup Artist.
Contact Days and Times
This course is conducted full time over a 1 year period. We offer our Diploma Full Time which operates 3 days a week from 9am - 5pm
Each class begins with the theory behind the topic being taught. The class then participates in a discussion, complemented by additional industry information provided by your trainer.
All Academy of Makeup trainers are specialists in their field, and are constantly developing and furthering their skills and experience.
The class then observes a demonstration, during which your trainer explains how to complete the technique, step by step. We encourage open discussion, interaction and questions, as these are all ways to help you to learn the craft of makeup.
During the remainder of the class, students pair up and work on each other to replicate the technique.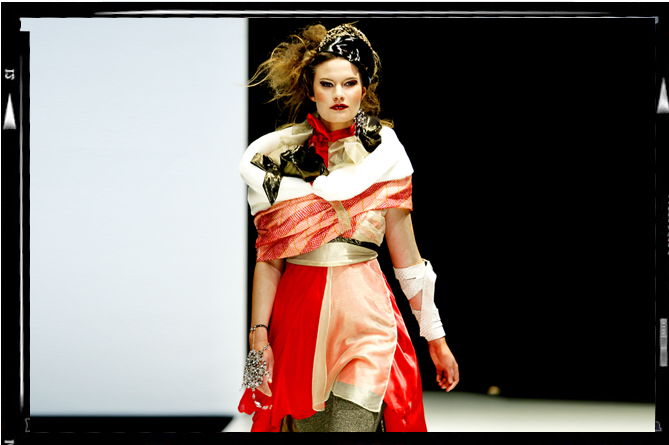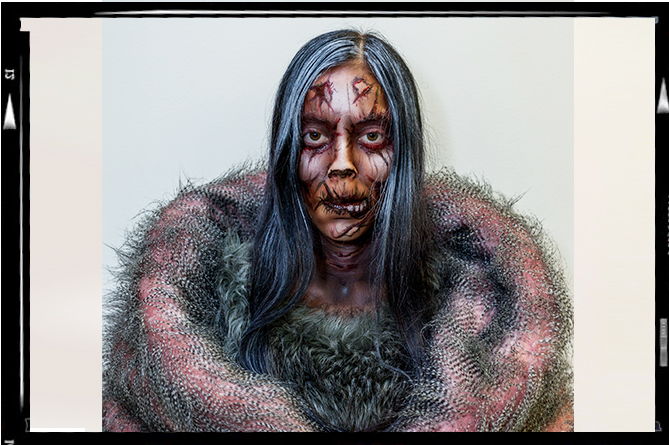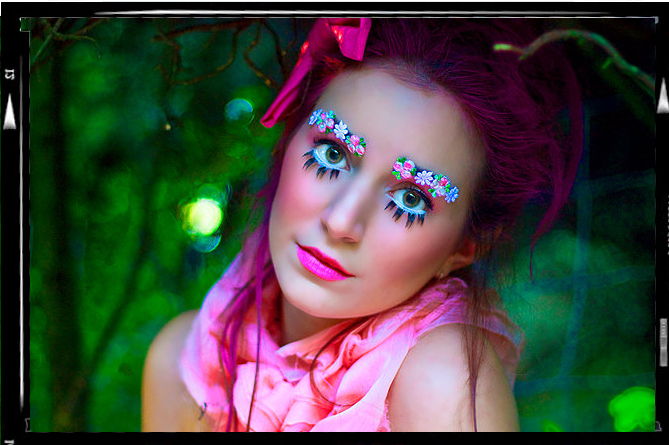 Assessments
Students are assessed on their ability to conduct research skills, convey research into written reports and their technical skills through observation of practical work. You'll be required to attend classes, complete out of class project work and participate in industry based Work Experience as part of this course.
Study Pre-Requisites
No prior knowledge or training in makeup is required in order to study this course. Students must be at least 16 years old, and some additional criteria apply for VET Student Loans students.
DIPLOMA OF SCREEN AND MEDIA (CUA51015) - TUITION FEES $14,900

Upfront Payment – Receive 10% off the total tuition fee
Tuition Fee with 10% off: $13,410 (Payable 7 days before course commencement)
Total: $13,410
Payment Plan 20 Fortnightly payments
Course Fee $14,900
Deposit $1,500 Non-Refundable (Payable upon Enrolment)
Balance of Fees $13,400
(payable via payment plan, $670 x 20 fortnightly payments from 2 weeks after course starts)

VSL Student
Course Fee $14,900 if you meet the eligibility requirements.
VET Student Loan $14,900
https://www.education.gov.au/information-vet-student-loans-students

Study Loans
Study Loans offer loan terms from 6 - 48 months, loan amounts from $2,001 - $15,000 and repayment options of weekly, fortnight or monthly. The link below will outline Study Loans eligibility requirements and a loan calculator to help you forecast what your repayments might look like (ensure you scroll down towards the bottom to find it!).

VET Student Loans (VSL)

The Academy Of Makeup & Hair Pty Ltd is an approved course provider for VET STUDENT LOANS.
Maximum VET Student Loan fee: $15,514

For more information on VET Student Loans click on the link below.
See VET Student Loans fee schedule.


VET Student Loans are available to eligible students, please check our VET Student Loan page for eligibility criteria.
Website link. www.education.gov.au/vet-student-loans-students 
Please Note: If you are eligible and choose to apply for a VET Student Loan, you will incur a HELP debt that will continue to be a debt until it is repaid to the Commonwealth.
For more information on VET Student Loans click on the link below. RTO Number: 21399.
TOOLS & EQUIPMENT REQUIRED
TOOLS & EQUIPMENT REQUIRED
Industry Tool Kit $60* (Academy Brand Mandatory)
23 Piece Brush Roll, $295* (Academy Brand Mandatory)
Pro Studio Makeup Kit, $550* required but students may purchase ours or create their own as per our list.
Hair Extensions, $159 (Academy brand mandatory)
Hairstyling Kit $949 – required but students may purchase ours or create their own as per our list.
TEMPTU Air Pro Kit, $523 (Academy brand mandatory)
SPFX Kit, $445 (Academy brand mandatory)
* These tools and equipment are compulsory to commence the first day of class
**Please note shipping costs will apply
EQUIPMENT PURCHASE TIMELINE TO COINCIDE WITH STUDY PERIODS
Industry Tool Kit
Needed on first day of class
23 Piece Brush Roll
Needed on first day of class
Pro Studio Makeup Kit
Needed on first day of class
Hair Extensions
You will be required to purchase this kit 6 weeks after course commencement
Hairstyling Kit
You will be required to purchase this kit 6 weeks after course commencement
TEMPTU S-ONE Airbrush Kit
You will be required to purchase this kit 12 weeks after course commencement
SPFX Kit
You will be required to purchase this kit 30 weeks after course commencement
TOOLS & EQUIPMENT PAYMENT OPTIONS
Option 1 - Pay Up front and receive 11% off
If you pay for all of the items listed below, a 11% discount applies (save $224).
23 piece Brush Roll
Pro Studio Makeup Kit
Industry Tool Kit
TEMPTU Air Pro Kit
Hair Extensions
SPFX Kit
Total $2,032
-11% = $1,808
Option 2 – Buy as you go
You may buy your kits as you require them, but you do risk items being out of stock or delayed when shipping to you.
Remember, that if you do not have all required tools and equipment, this may affect your ability to participate in classes.
You will receive the items as those classes start during your course.
How to purchase kits?
Link to Academy of Makeup Kits: https://makeuptraining.com.au/collections/kits
FACE CHARTS


One of the most important elements in designing any makeup look is mastering the art of creating Face Charts.
From beauty and bridal, to fantasy and special effects looks... imagine them all and capture them on your Face Chart.
BRIDAL MAKEUP


Learn the techniques used to do a successful consultation with a bride and family members.
We will focus on the lucrative world of wedding makeup and what is required to successfully run a bridal makeup business.
HIGH FASHION MAKEUP

Learn the techniques employed by professional makeup artists working on advertising and editorial.
In this course, students will learn how to work on set and create makeup that can be used in fashion or editorial, including how to work with a professional photographer.
PHOTOGRAPHIC STUDIO MAKEUP


In this course students are exposed to film and television production and the makeup required for today's demanding sets.
Learn how to work with a Photographer and learn what is required of you as a Makeup Artist.
CORPORATE MAKEUP


Corporate Makeup can mean many things but if it were to be described in one style, then it's clean, precise makeup.
Corporate Makeup is well blended with no one facial feature standing out. It can also be referred to as Executive Makeup.
HAIRSTYLING TECHNIQUES

Learn to design and apply fundamental techniques for hair styling for bridal, wedding updo, red carpet and special events.
FANTASY MAKEUP


Fantasy makeup is any look designed to help create an experience.
Fantasy makeup desings can include, Fairy, Vampire, Tiger, Kitty cat, Butterfly, Ice queen, Peacock. The Academy likes to teach a fashion edge to Fantasy makeup.
TEAM WORK

Working as a team and understanding the requirements in the field is an inportant part of being a Makeup Artist.
When working back stage on a fashion show the Makeup Artist works closly with the Hair Stylist.
We ensure that our students under stand how this relationship works by creating this enviorement in the class room.
AIRBRUSH MAKEUP

Did you know that the Academy of Makeup pioneered Airbrush Makeup training in Australia. We were teaching Airbrush 5 years before any other school.
As a student of the Academy you will learn every single aspect of Airbrush Makeup. We have been a partner with TEMPTU PRO New York (USA) for over ten years now and this knowledge is passed onto you as our student.
MOST IMPORTANTLY YOU

The Academy of Makeup's sole focus is you. Each and every student that we teach is unique and important.
In your journey with us, you will work alongside fellow students with whom you may become lifeling friends, as you share your common passion, being the love of makeup.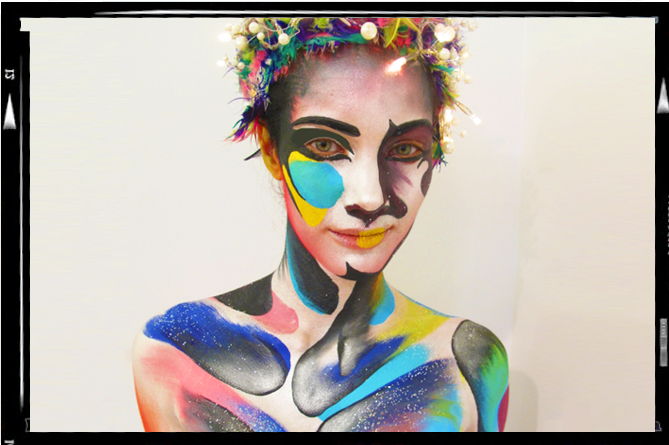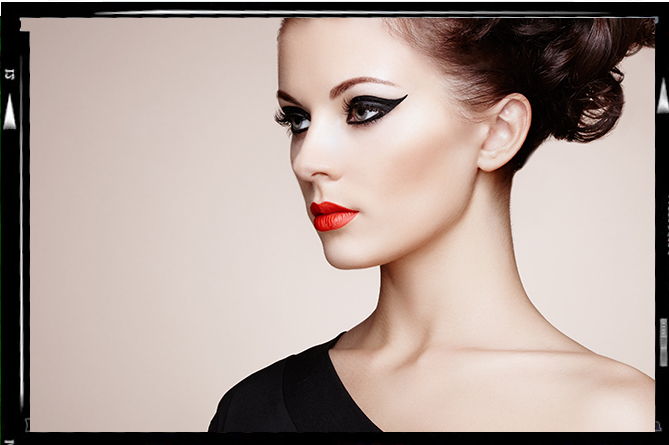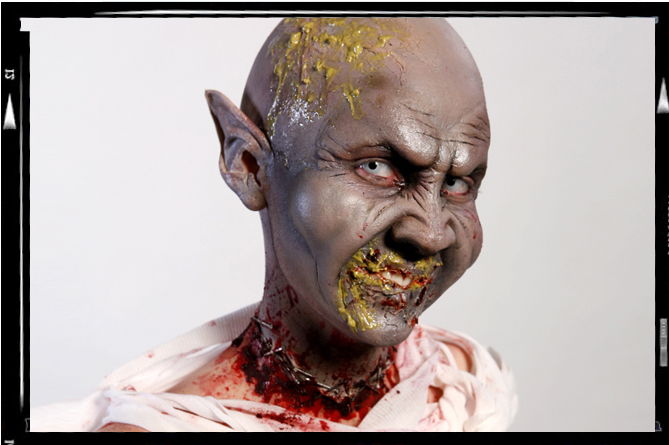 WHAT YOU WILL LEARN IN THIS COURSE
COLOUR THEORY
Understanding colour theory is a skill that a Makeup Artist must have in order to conceal and correct discoloration and other conditions on the skin.  
COLOUR INTERPRETATION
As a Makeup Artist, it's also important to appreciate the way in which other people interpret and derive meaning from colours.
IDENTIFYING SKIN TYPES AND SKIN PROBLEMS
Learn about skin problems and their symptoms, ie Rosacea, Psoriasis, Chloasma, Lentigos, Birth Marks, Vitiligo, Cold Sore, Moles and many more.
PREPARING THE FACE – CLEANSING
Once you have identified your client's skin type, learn the essential steps you need to know about how to cleanse the face and prepare for makeup.
CONCEALING
Apply to cover marks, dark circles or other discolouration on the face.
REMEDIAL CAMOUFLAGE/CORRECTIVE CREAMS
Use as a correcting mechanism to counteract unwanted colours in the skin.
FOUNDATION – SELECTION AND APPLICATION
Foundation provides a smooth, even coloured base over which makeup can be easily applied.
POWDER – SELECTION AND APPLICATION
Powder is used to "set" the foundation and prevent it "creasing" in certain areas on the face. It also helps reduce the shine on skin.
CONTOURING AND FACIAL STRUCTURE
Shading and highlighting techniques are used to contour, define, emphasise or correct certain facial features.
IDENTIFYING FACE SHAPES
For Example: Oval, Square, Rectangle and Heart.
BROW TECHNIQUES
Brows and Brow Shaping, Basic Brow Shape, Removing Brows.
MAKEUP ARTIST TECHNIQUES
Blush, Eyeliner -Pencil, Liquid and Gel, Mascara and LashApplication, Identifying Eye Shades, Corrective Eye Techniques, Colour-wWashed Eye, Socket Eye and shadow liner, Glamour Eye, Smokey Eye.
DESIGN & FACE CHARTS
Learn the skills to create, design, interpret and present face charts.
MATURE AGE
Makeup on a mature age face must not be applied too heavily as it can look quite overwhelming. It is best to keep your design neutral and remember that in this case, less is more.
MAKEUP FOR COLOUR PHOTOGRAPHY – FASHION
While there is every opportunity to express your creativity in photographic makeup, you must remember that first and foremost, your client is the photographer/stylists etc
MAKEUP FOR BLACK AND WHITE PHOTOGRAPHY
Precision in makeup application is even more important when applying makeup for black and white photography.
MAKEUP FOR BRIDES
Bridal clients are a special type of client. Their brief to you will usually be to make them as beautiful as they can be on their special day
FASHION CATWALK MAKEUP
Catwalk makeup generally falls into one of two categories – Standard Catwalk (sometimes called Conservative Catwalk), or Creative Catwalk.
CORPORATE MAKEUP
There are two aspects to the concept of corporate makeup. The first is makeup designed for corporate advertising. The second is offering your services as a makeup artist in the corporate industry.
MALE MAKEUP AND GROOMING
Males who are in fashion, photographic, theatre, editorial, film and television will always have makeup applied to them before they appear on camera or on the catwalk.
FANTASY MAKEUP (FACE PAINT)
The key to this topic is your imagination! You may need to use this kind of makeup for plays or pantomimes, photo shoots (perhaps including with body painting), fetes or festivals.
HAIRSTYLING
You will learn basic upstyles, trimming, using hair pieces and styling techniques. In addition, we cover blow drying, using straighteners, rollers and more.
HAIR EXTENSIONS
Learn how to select and apply full or partial hair extensions to increase the length and volume of hair or to introduce additional colours.
BLOCKING OUT EYEBROWS
Covering or blocking out the brows takes time and requires skill, but it always yields dramatic results!
GEISHA Makeup
The word Geisha means "arts person" in Japanese.
ANCIENT EGYPTIAN MAKEUP
The Ancient Egyptians were one of the first civilisations known to use cosmetics, both to improve the look of their skin and to enhance their facial features.
BODYWASH
To change the colour of the skin we sometimes use a product called "Body Wash" as a foundation for the body.
MAORI & TATTOOING
Tattoos among the Maori people of New Zealand are among the most distinctive tattoos in the world.
TATTOO CONCEALING
There may be occasions where you are asked to conceal a tattoo on a job.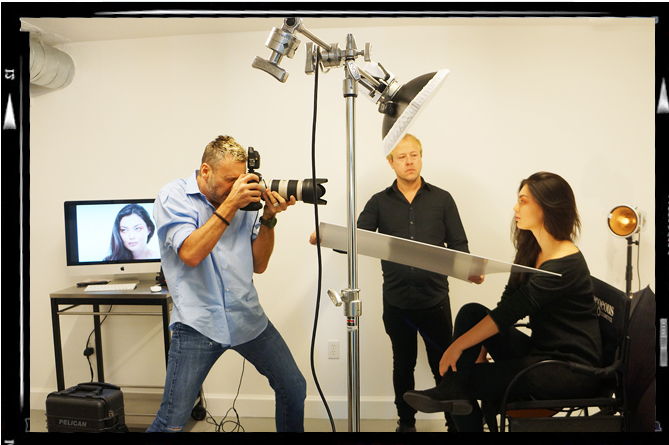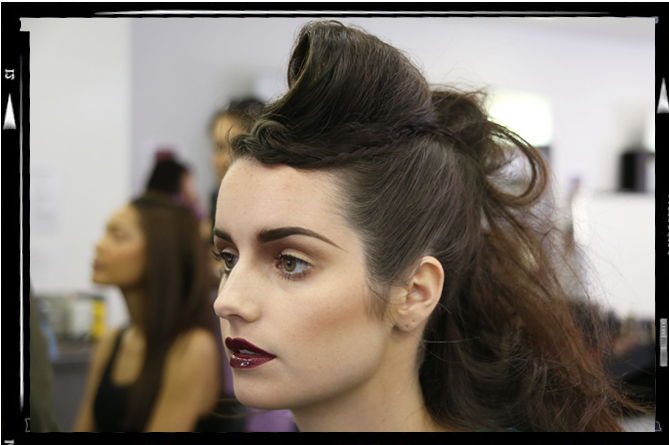 FACIAL HAIR
To ensure the false facial hair you apply to your model is realistic; make sure you understand how hair naturally grows on a male face.
LACE MOUSTACHE APPLICATION
When you first receive a lace moustache there is usually some excess lace on the edges that needs to be removed after measuring it on your actors face.
AGEING WITH CREAMS
When using makeup to age the face, it is important to have a basic understanding of what happens to our faces when we age.
AGEING WITH LATEX
This is a much more subtle way of ageing a person than some other techniques, such as ageing with creams. This technique is most suitable for television or film.
SPECIAL EFFECTS – SWEAT, TEARS, TEETH STAINING & BRUISING
When creating any type of special effect the two questions makeup artists ask themselves is: How did the injury occur? And, How old is the injury?
SPECIAL EFFECTS – SCARS AND STITCHES
SPECIAL EFFECTS – BURNS
Burns an be caused by over exposure to the sun, hot water, chemicals, hot elements such as a stove, iron, fire and ice, etc
SCRATCHES
Scratches or minor abrasions occur on any part of the skin, often from falling over or having a rough surface come in contact with the skin.
AIRBRUSH MAKEUP
For the professional Makeup Artist, using an airbrush to apply makeup is a fantastic alternative to conventional makeup application.
AIRBRUSH – BRIDAL MAKEUP
Airbrush makeup, especially foundation is particularly suited for bridal makeup because of its durability, and the natural flawless finish it provides.
AIRBRUSH – FOR HI DEF
As a professional Makeup Artist, you must be up to date with developments in the industry. The advent of high definition TV has seen a major change in the way that makeup for TV is now applied.
AIRBRUSH – TAN APPLICATION, STENCILLING AND BODY ART
Applying fake tan using an airbrush is now a very common practise, with many beauty and tanning salons offering this service.
SPFX WAX APPLIANCES (CHARACTER)
Using all of the techniques you have learnt so far, we are now going to create a fantasy character in this session.
PROSTHETIC CHARACTER
With the use of foam latex prosthetic pieces your character creations can become even more realistic looking and are only limited by your brief or imagination.
BALD CAP APPLICATION
As bald caps can be made using different mediums it's important to know what your bald cap is made of so you can treat it appropriately.
PERIOD MAKEUP
1920's, 1930's, 1940's, 1950's, 1960's, 1970's, 1980's, 1990's,
DRAG MAKEUP
"Drag" Makeup refers to feminine makeup on a male face, often as part of a whole look worn predominantly at night as part of a Drag Show.
DRAG MAKEUP
"Drag" Makeup refers to feminine makeup on a male face, often as part of a whole look worn predominantly at night as part of a Drag Show.
THEATRICAL MAKEUP
Theatrical makeup is always influenced by the character and the period in which the play, musical or opera is set.
MUSIC CONCERT AND MUSIC VIDEO MAKEUP
The same principles used for theatrical makeup apply to music concert makeup.
SCRIPT INTERPRETATION
Script interpretation is an important part of designing makeup for a play, film or television show.
MAINTAINING MAKEUP AND HAIR CONTINUITY
A very important aspect to note about film and TV productions is that each scene is not necessarily filmed in order.
CALL SHEETS
The call sheet is a breakdown of how the day will run, from start to finish.
MAKEUP KIT
For most fashion jobs, you will be expected to work exclusively from your own kit. For this reason, it is important that you keep your kit fully stocked with a variety of high-quality products
WORK EXPERIENCE PROGRAMME
At the Academy of Makeup we provide you with work experience opportunities throughout the course.
MARKETING EXPLAINED
Whether you plan on being a freelance Makeup Artist or working for someone else, knowing how to generate sales to increase revenue is essential to your success and can be explained in a word – Marketing.
DEVELOP AND APPLY INDUSTRY KNOWLEDGE, MANAGE BUDGETS, CONDUCTING RESEARCH AND MAKE A PRESENTATION.
ADDRESS LEGAL AND ADMINISTRATIVE REQUIREMENTS
Nowadays, the professional makeup artist must be able to do more than just makeup. It's also important to develop your business skills and knowledge of how to operate your own business.
MANAGE BUDGETS AND FINANCIAL PLANS
As a freelance Makeup Artist, you will need to know how to budget. Responsible management of your income and expenditure is crucial to a freelance artist, as you are in control of your own business.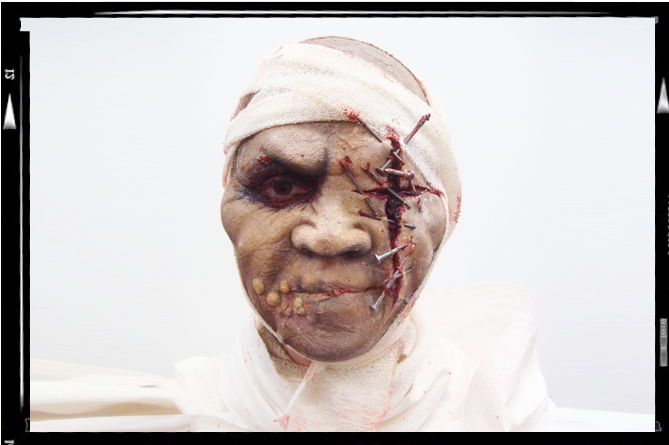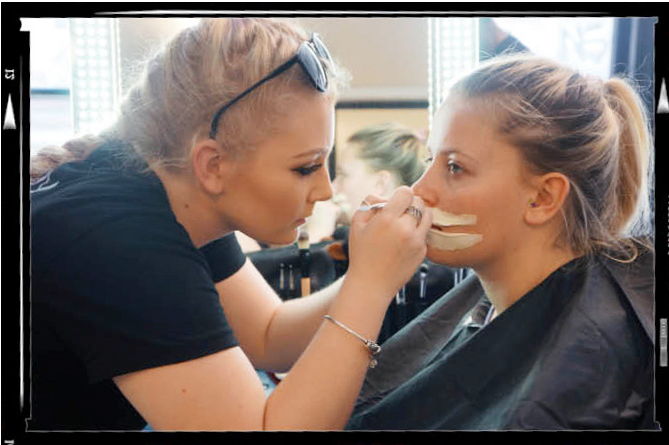 CUAIND502 Maintain and apply creative arts industry knowledge
CUAPPR505 Establish and maintain safe creative practice
BSBREL401 Establish Networks
BSBCRT501 Originate and develop concepts
CUAMUP401 Design, apply and remove make-up
CUAMUP402 Maintain make-up and hair continuity
CUAMUP403 Style hair for performances or productions
SHBHDES005 Select and apply hair extensions
CUAMUP502 Design and apply specialised makeup
CUAMUP503 Design and apply special makeup effects
BSBCMM401 Make a presentation
BSBDES402 Interpret and respond to a design brief
BSBFIM501 Manage budgets and financial plans
BSBMKG537 Plan social media engagement
CUARES402 Conduct research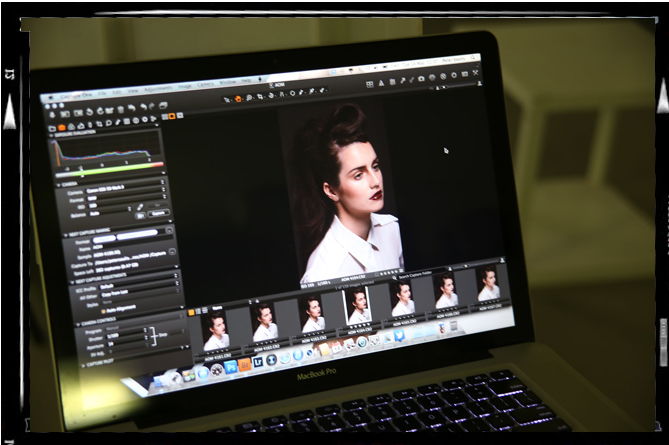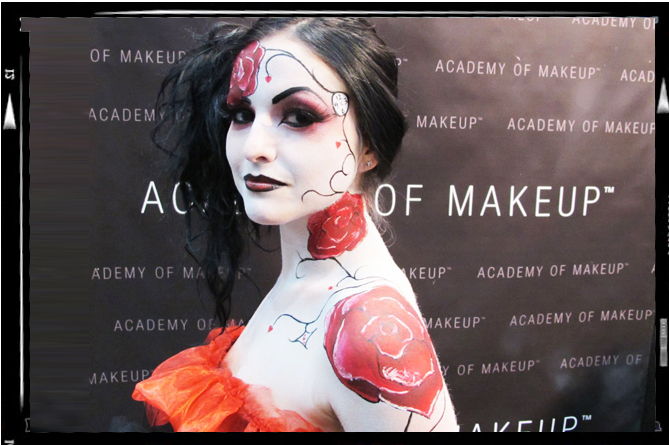 Call today to secure your position in our Diploma of Screen and Media (Specialist Makeup Services) CUA51015. Positions are limited as we only accept 24 students per class and typicaly are booked out 6 to 8 weeks prior to the start date.Dont miss out, call our friendly and knowledgeable enrollment team today to help you through the enrolment process.
Call Monday through Friday 03 8585 3700 or Text us on 0428 217 285